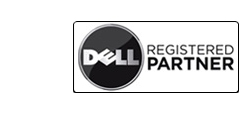 Peace of Mind PC

- Security Cameras

When it comes to security and you are looking to protect your investments, we can help with professional installation and setup for complete choices of DVR and cameras systems.
You can view your security cameras in real time from anywhere and you can download the files to your computer remotely if needed.
There are many types of DVR's and cameras to suit your needs as there are many different models of DVR's Systems from 4, 8 or 16 Channels of simultaneously recording, it will allow you to have up to 60 days of recording (this is determined by the storage capacity of your DVR) When it comes to your safety or if you just want to keep a close eye on your home, office, restaurant, or even a hotel camera systems are the best way to go.
There are many different kinds of cameras to choose from and we help you pick one that best fits your needs. One of our best selling cameras is the all-weather night and day. This kind of camera has the night vision, combined with a black and white camera with infrared illuminators for night surveillance. If you use color night vision cameras, they will switch to black and white when used with IR, LEDS at night. This is because black and white cameras produce a better image than color cameras and is able to switch modes. A built-in light sensor determines when light has changed enough for the camera to operate in night mode and prevents the switching of modes due to a cloud or another temporary object. Another of the top-of-the-line cameras is the hidden camera. These are built into an everyday household item. Perfect use for a nanny cam or to keep an eye on your office after hours. We use top quality CCTD for a clear picture and can include wireless transmitters or even a built in DVR that can be viewed worldwide through your Internet.
Also, we offer a smoke detector with a built-in camera that is great for comfort and security. Next, vandal proof cameras are offered, as well, so you will always be able to view your home or company no matter what happens.
Last, our company offers PTZ cameras. These types of cameras can be moved by a computer, DVR or PTZ joystick (PTZ stands for pan, tilt, and zoom). These cameras can be controlled to move left to right, up and down, and zoom in and out.
We offer Professional installation and maintenance for every system we sell.
We provide with next business day service for any system that we sell or upgrade.
Call now and have the security you need,
Peace Of Mind PC – Tel:

786-355-6444