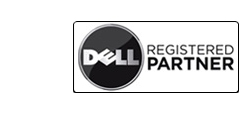 Peace of Mind PC

- Exchange

Peace Of Mind PC Technicians are Microsoft certified and specializing in providing Exchange Server Solutions to the businesses ranging from small to mid size. Exchange Server 2003, 2007 is the highest line of email solution that Microsoft has come up with. Exchange Server provides unique features to business that seeks a robust email system. Features like anti-virus protection, anywhere access, voice access, tough spam fitters, unified messaging, and multiple domain support makes Microsoft Exchange Server unparalleled to any other software in market. Peace Of Mind PC has helped various businesses increase their productivity and efficiency by deploying Microsoft Exchange Solutions. Microsoft Exchange Server 2003, 2007 that has been designed specifically to meet the communication demands and address the needs of the different groups who have a stake in that system. The new capabilities of Microsoft Exchange Server 2003, 2007 deliver the anywhere accesses your people want, comprehensive prevention and the operational efficiency you need.
With Microsoft Exchange Server solution workers now will have more ability to be productive from virtually anywhere. Through a familiar Microsoft Office Outlook experience, e-mail, voice mail, calendar, and faxes are seamlessly delivered to one Inbox.
Microsoft Exchange Server solution also help maintain system integrity, better protect intellectual property and help ensure the uninterrupted flow of email and business.
Moreover, Microsoft Exchange 2007 solutions simplify the administration process and maximize the return on your hardware investment with native 64-bit support.