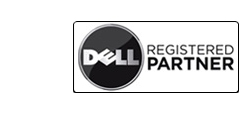 Peace of Mind PC

- GPS Tracking

Track360 provides high quality GPS tracking systems to consumers and businesses nationwide. We offer a variety of GPS tracking solutions to meet your specific needs. Track360 is your one stop shop for smarts tracking solutions.
We offer Fleet management solutions, teenage tracking, asset and trailer tracking, personal tracking, and more. With our easy to use web base application, you can track your vehicle from anywhere in the world.
There is a monthly fee per month and per vehicle, we provide specials rates for companies with fleets of 10 cars and more.
How GPS tracking works?
There is a minimum of 24 operational GPS satellites at all times. The satellites, operated by the U.S. Air Force, orbit the earth every 12 hours. Each GPS satel­lite transmits data that indicates its location and the current time. All GPS satel­lites synchronize operations so that these repeating signals are transmitted at the same instant. The signals, moving at the speed of light, arrive at a GPS receiver at slightly different times because some satellites are farther away than others.
The distance to the GPS satellites can be determined by determining the amount of time it takes for their signals to reach the receiver. When the receiver deter­mines the distance to at least four GPS satellites, it can by triangulation, calcu­late its position in three dimensions.
We offer Professional installation and maintenance for every system we sell, our installers will hide wires in a professional way that no one will know that the vehicle is tracked by the Track 360 system, We will guide you or your staff how to use the system, so you can start tracking your vehicles where ever they are.
We provide with next business day service for any system that we sell or upgrade.
Call now and have the security you need,
Peace Of Mind PC – Tel:

786-355-6444