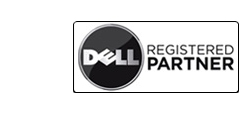 Peace of Mind PC

- Microsoft Windows Server

Are you fed up with low productivity of your Windows Servers? Your servers are the most critical tools for you to facilitate an effective flow of information and communication across the organization. And a minute's downtime can turn into big loss of productivity as well as revenue.
On a best effort basis, our taskforce of Microsoft Certified Experts pulls you out of every technical dilemma and server problem.
From connection set-up to troubleshooting server errors/remote access problems to applying server updates, you can look forward to our experts for everything you need to tune up your Windows 2000/2003/2008 server for smart performance.
Peace Of Mind PC Can troubleshoots critical issues related to Active directory of your windows 2000/2003/2008 Server.
In configuring and Disaster recovery of your Windows 2000/2003/2008 servers.
In troubleshooting and configuring Windows 2000/2003/2008 sever network components such as VPN and remote access.
In the installation and reinstallation of Windows 2000/2003/2008 server.
To backup and restore Windows 2000/2003/2008 server
Upgrade from different servers to Windows 2000 or Windows 2003 server with latest service packs.
We not only support with configuration and optimization of Windows servers but also help you along with your expanding needs for future enhancements.
We extend your support through a centralized remote console which helps us to allow fast resolutions for your critical Windows server requirements.
With Peace Of Mind PC you can also avail breakthrough and the most economical Network Monitoring and Reporting Service Suite for round-the-clock server monitoring, remediation, maintenance and management. Our server's professionals monitor and troubleshoot your server errors based on alerts and pre-failure indicators.
Now, you don't need to spend hundreds of dollars or time or effort in bringing your Windows Servers back to life? Just Call at 786-355-6444 and receive instant Microsoft Certified support for expert diagnostics, repair, set-up.