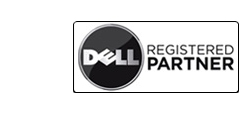 Peace of Mind PC

- BlackBerry Business Solutions

Have your business benefit from increased productivity, increased responsiveness to customer needs, increased customer acquisition and improved decision-making.
Whether you have a Service support team managing existing clients, a Sales team acquiring new business, or Senior
Management away on business, Blackberry smartphones provide the ability for mobile employees to connect to CRM software and other business tools.
Peace Of Mind PC can help build on your competitive advantage! We have the experience to take your business systems and connect them to Blackberry smartphones.
Some of the ways Blackberry smartphone can help your business:
Feature-rich smartphones for calls, SMS/MMs and data transfer.
Send and receive email to and from multiple addresses.
Browse the web anywhere you can get mobile reception.
Take your address book, calendar, memo pad and task list with you wherever you go.
Synchronize your BlackBerry with your laptop, PC, or Mac.
Cost-effective - share your monthly commitment across your business account.
Excellent security - one outbound connection that protects your personal data.
Can be remote-controlled by IT administrators - lost and/or stolen Blackberry devices can be completely secured. No one can access your information.
Blackberry supports a Windows Mobile platform that provides you access to all Microsoft Office tools (i.e. Microsoft Word, Excel).