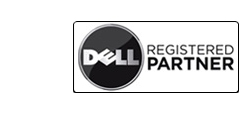 Peace of Mind PC

- Computer Support

Computer Hardware Repair
Are you looking for a reliable Computer Hardware Repair service provider? Then, Peace Of Mind PC is the right choice and provides a one-stop shop for all your computer hardware problems. Engaged in IT related business support and services, we offer a comprehensive range of computer hardware repair services for all makes and models of computer brands such as IBM, Compaq, Dell, Apple, Asus, Packard Bell, HP and many more.
Peace Of Mind PC service and repair most of the input and output devices and other hardware components such as central processing unit (CPU), motherboard, monitor, data storage devices, printer, keyboard, scanner, CD ROM/CDR or DVD drive, RAM, handheld devices, network products and power supply. For replacement, we stock a wide selection of computer hardware components of various models.
Software Installation/Configuration
Peace Of Mind PC provide support for Mac And PC computers software, we offer the following computer software services:
Software installation, setup, and configuration.
Software troubleshooting and repairs.
Diagnose error messages.
Installation and configuration for Server/Client-type network software.
Security Software.
Support for almost all office software.
Telephone support for the most common software.
Fix systems that won't boot up.
Windows Operating System errors.
Retrieve accidentally deleted files.
Installation and configuration of a single software application. ** Software will be tested to verify proper functionality and configured to your preference. ** - You must provide us with a genuine software license key if applicable (usually affixed to the software CD/DVD case or manual) before installation can begin. Failure to provide this key will prevent us from rendering this service to you. Always keep your CD-Keys and Serial numbers protected and do not share them with anyone.